Twas the week before Christmas and all through the house and kitchen, the cookies were baked and frozen -- to prevent the spouse from snitchin'!
Last week, when I shared my
Orange Chocolate Chippers
, I mentioned that I had tried another new cookie recipe this year. I'll admit, I snitched one of these before I packed them away in the freezer. Well, after all, a girl has to make sure they are edible before sharing them with the family, right?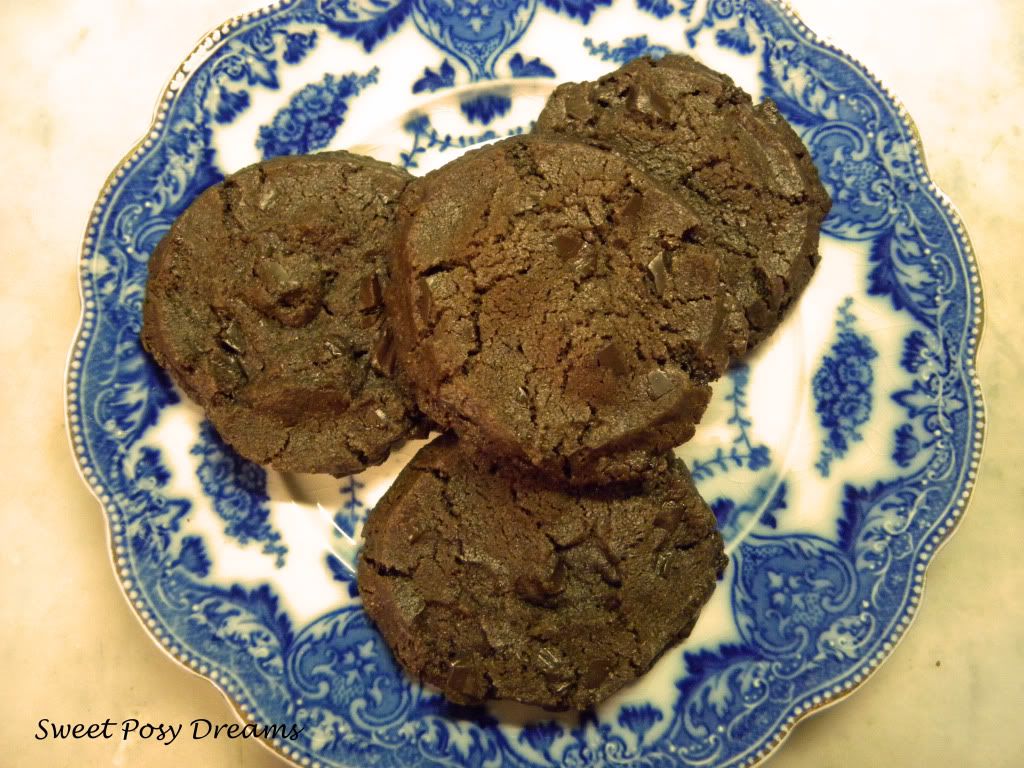 I clipped the recipe for Dorie's Dark and Stormies from a
Chicago Tribune
2008 cookie contest article, but I never tried them before. Now I kick myself for waiting so long. Easy to make and so chocolaty scrumptious. The recipe is available online on page two of
this article
from the
Tribune
archives. The recipe says it makes three dozen cookies, but somehow I only got two dozen. I did not use Dutch process cocoa, I used regular Hershey's. For the chocolate bits, I chopped up five ounces of Ghirardelli 60% cacao bittersweet chocolate.
You know you want one.