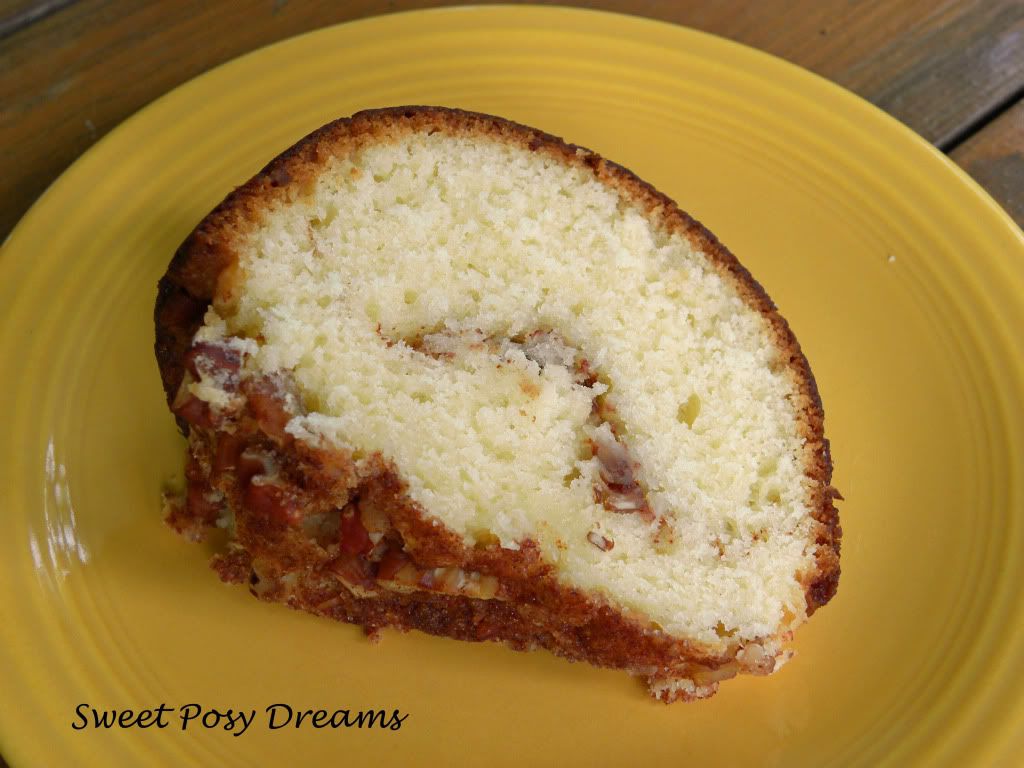 In the fall of 1981, Mrs. Haggard made the best coffee cake I had ever tasted. I was in my first year of graduate school. Mrs. Haggard (did the woman have a first name?) was the wife of the department chairman. The Haggards invited all the first years over to their home one evening early in the year to mingle with the faculty. I was kind of nervous, and I don't think I actually talked to any faculty, but I did discover the most amazing coffee cake. At the end of the evening, another student (Tracy) and I begged Mrs. Haggard for the recipe. She very kindly sent it along with her husband the following week. I have been making that cake ever since. I expect Tracy, who was from South Dakota, probably still makes it too. These days, my daughter is in grad school, and she bakes this cake for her friends. It is always a big hit, and not just with starving graduate students.
Sour Cream Coffee Cake
1 cup margarine or butter
2 tablespoons brown sugar
Preheat oven to 350 degrees F. Cream margarine/butter and sugar together. Add eggs and vanilla. Mix well.
Sift together dry ingredients and add them, together with sour cream, to butter mixture. Beat well.
Spoon half of batter into a greased Bundt pan. (If you do not have a Bundt pan, a tube pan will work.) Add half of topping. Then remainder of batter. Sprinkle on remaining topping.
Bake at 350 degrees F. for 50-60 minutes.

Turn upside down immediately.