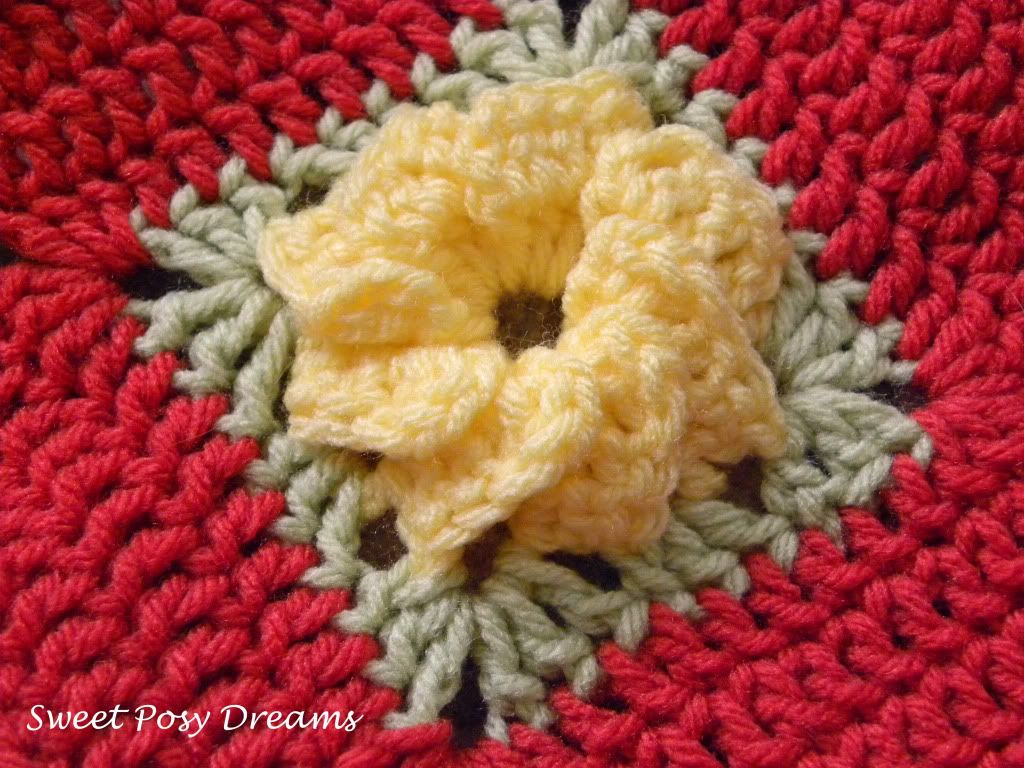 I have been a hooking fool, ya'll. Since my last post about my crochet square project, I have made fourteen more squares. This has become my evening relaxation -- sitting in a comfy chair, watching a movie, and crocheting a new square. One evening last week, we rented "The Best Exotic Marigold Hotel" through OnDemand. That was one of the most enjoyable movies I've watched in a long time. I liked it so much that I watched it again the next day (and worked on another square!) as I was waiting for the carpet man to stop by for measurements. Since I watched the movie, I have found myself thinking, "Everything will be all right in the end. So if it is not all right, it is not yet the end." Isn't that a comforting philosophy? How intriguing to think about setting off on such an adventure when one is "elderly and beautiful." If you have not seen the movie yet, I highly recommend it. If you have, what did you think of it?
Here are my latest squares from
200 Crochet Blocks for Blankets, Throws, and Afghans
by Jan Eaton. One is even called Marigold! Bear in mind, these have not been blocked yet, so they are a little curly and misshapen.
Top row: #80 Blocks and Shells, #31 Primrose Square, " 83 Diamond in a Square.
Bottom row: #100 Pastel Delight, #137 Criss Cross, and #113 Wisteria
Left column, top to bottom: #20 Colorful Bobbles, #149 Solid Square, # 87 Peony. Middle column, top to bottom:
#85 Lemon Stripe, #51 Bright Flower, # 78 Briar Rose. Right column: #209 Marigold and # 22 St. Petersburg.