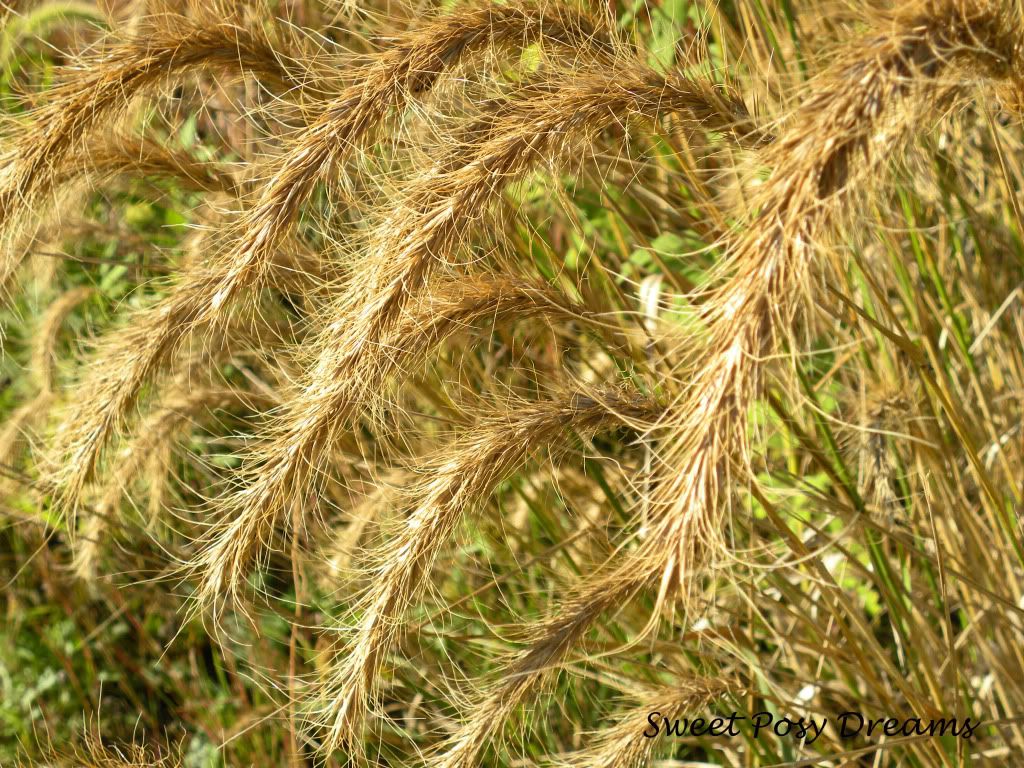 This morning, Alfie and I went on one of our rambles around the prairie and the countryside. I've written about the prairie before (
here
and
here
), but today, rather than our usual circuit, Alfie and I went to the "dog prairie." The dog prairie is the section where dogs are allowed off leash, in contrast to the main prairie where everyone lets their dogs run illegally. The dog prairie is a much newer section which is being restored to prairie from corn fields. It shows. It's basically a flat field with mown paths.

Views of the dog prairie
Still, Alfie had a good time, running and sniffing, wild and free. And while many plants were still in bloom, like goldenrod and sunflowers, there were others beginning to go to seed. I love the texture of the dried seed heads.

Coneflower and Black-eyed Susans (I think)
Driving home, we took a roundabout way down country roads through the fields. Around here the main crops are corn, soybeans, and wind. There's something great about driving down a gravel road on a cool, sunny morning, windows down, through acres of corn with huge wind turbines stretched out like a row of sentinels.
And then a gorgeous red barn before turning for home.