Well, I finally did it. I dumped an old friend. After nearly 24 years, we'd been through a lot together, but he just wasn't holding up his end anymore. So it was good-bye Old Electrolux.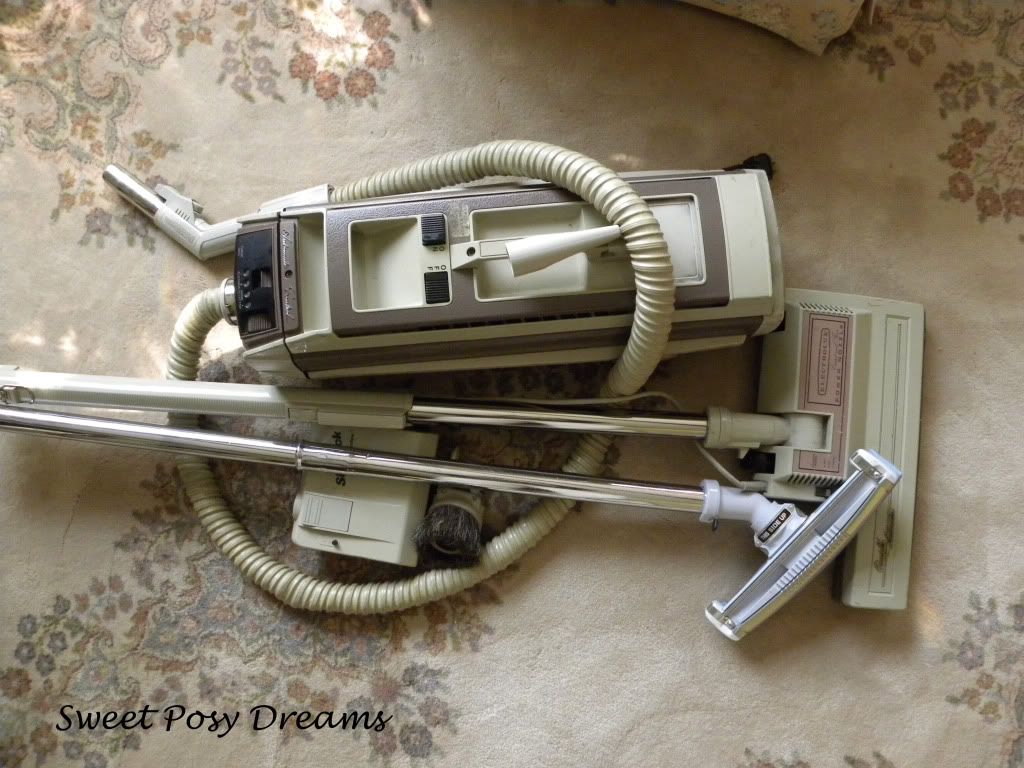 Faithful Old Electrolux
My husband and I bought the vacuum cleaner as our mutual gift on the first Christmas after we got married. Old Electrolux was sleek and powerful in those days. It was a huge step up from my old round Hoover. But things changed. Old Electrolux just wasn't picking up like he used to. His days were numbered. I started scoping out hot new vacuums online. Then Miele caught my eye. Sleek, compact, and powerful. I'd found my new friend. So I put Old Electrolux in the trunk and dropped him off at Goodwill. I felt a little sad about it. Still, maybe he can be rehabilitated and someone else will befriend him.
Sleek New Miela Callisto
How do I like the new Miele Callisto? It has been an adjustment, but so far so good. It is powerful yet much quieter than my old vacuum cleaner. I like that three of the most commonly used attachments are stored right in the canister, and I have found the suction control very useful. I turn the suction to low and am able to vacuum cloth lampshades without worrying about damaging them. The canister is lighter weight than the Electrolux because it is plastic. I do wonder if it will be as durable as the old metal machine.
See the hair?
What don't I like? I wish it had come with two wands. I would rather snap off the whole wand to change heads rather than reach down to detach the head. Depending how expensive it is, I may purchase a second wand. Also, the bags seem a little small. We produce a lot of dirt around here, and I think we'll go through bags pretty quickly. (Yes, I'm looking at you, Alfie!) My biggest gripe, though, is the plastic canister I just praised for being lightweight. It develops a static charge or whatever, and dog hair clings to the bottom. That means I have to frequently spend time vacuuming off my vacuum cleaner.
All in all, though, I am happy with my new friend, Miela. Which is a good thing, because Miela is pricey. I just hope he's worth it.
Note: This is my honest opinion. You all know Miela, the company, doesn't know I exist and did not ask me to review their vacuum cleaner or compensate me in any way. If anyone from Miele is reading, however, I wouldn't say no to some free vacuum cleaner bags!