By accident the other day, I happened to catch a little of Nigella Lawson's TV show. She was making a super easy oven-baked Spanish chicken. I found the
recipe online
and tried it out last night. Before baking it looked gorgeous.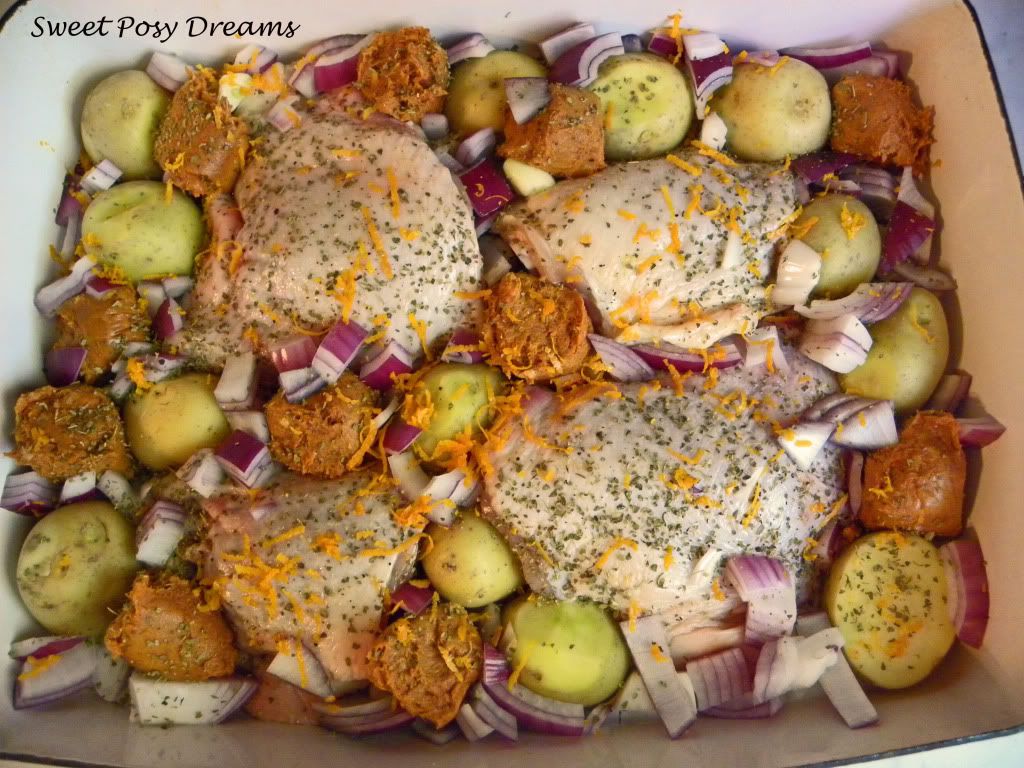 After baking, not so much.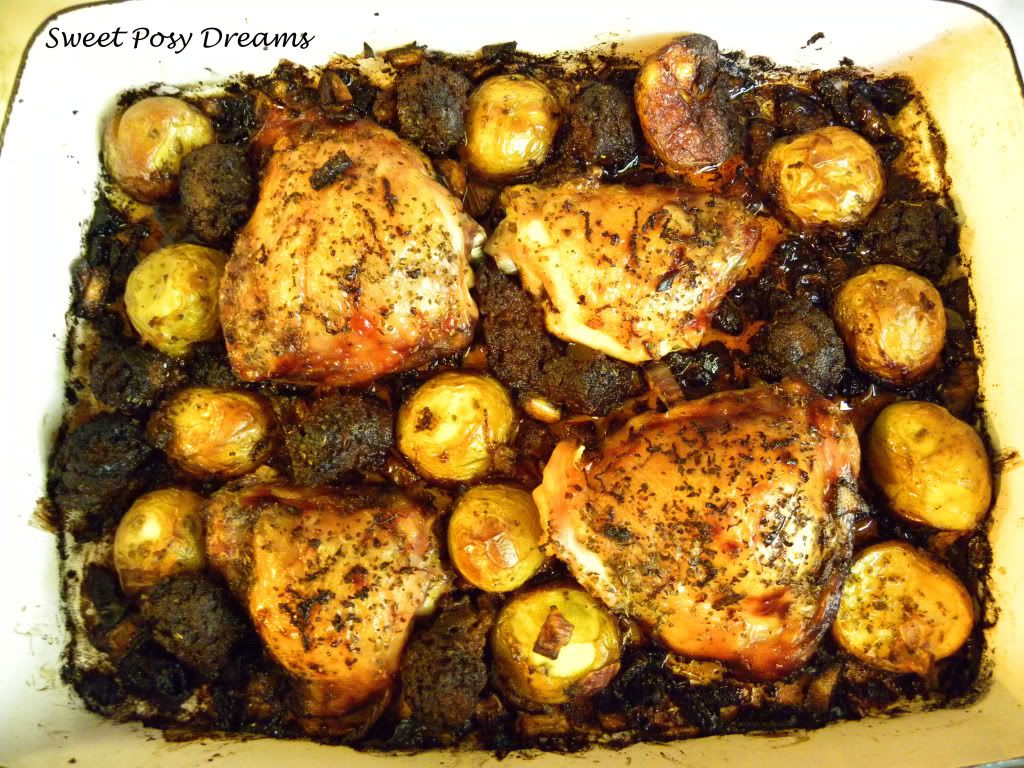 Before dinner, I told my husband I would have to blog about this chicken as a major FAIL. He insisted that it was not a failure at all. Turns out he likes onion and garlic blackened in olive oil. Actually the chicken and potatoes were quite tasty, and even the chorizo was good if one could look past the heavily blackened exterior.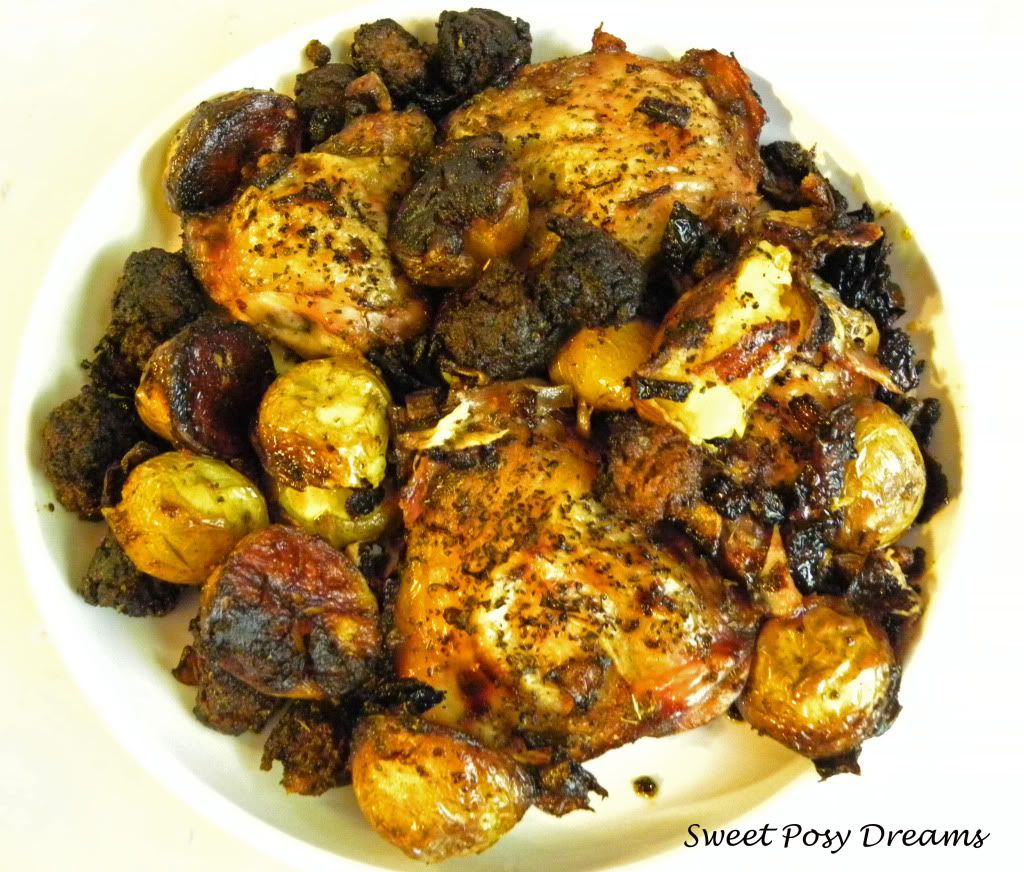 I'm pretty sure the finished dish is not supposed to look like this. I'm not sure what went wrong. I did trim some of the fat from the chicken thighs before cooking. I also used Mexican chorizo rather than Spanish. It was a soft chorizo with no casing. Maybe that's why it charred. The onions? I don't know. I cut them in fair sized pieces. Maybe next time -- and, yes, I think there will be a next time -- I'll lower the temperature a bit. The only changes I made from Nigella's recipe were to reduce everything (I used four thighs rather than twelve), lightly salt the chicken, and I added a couple of grinds of black pepper over the whole thing and three large cloves of garlic, peeled and quartered. Click
here
to go to Nigella's recipe. Don't judge her recipe by my blackened mess.